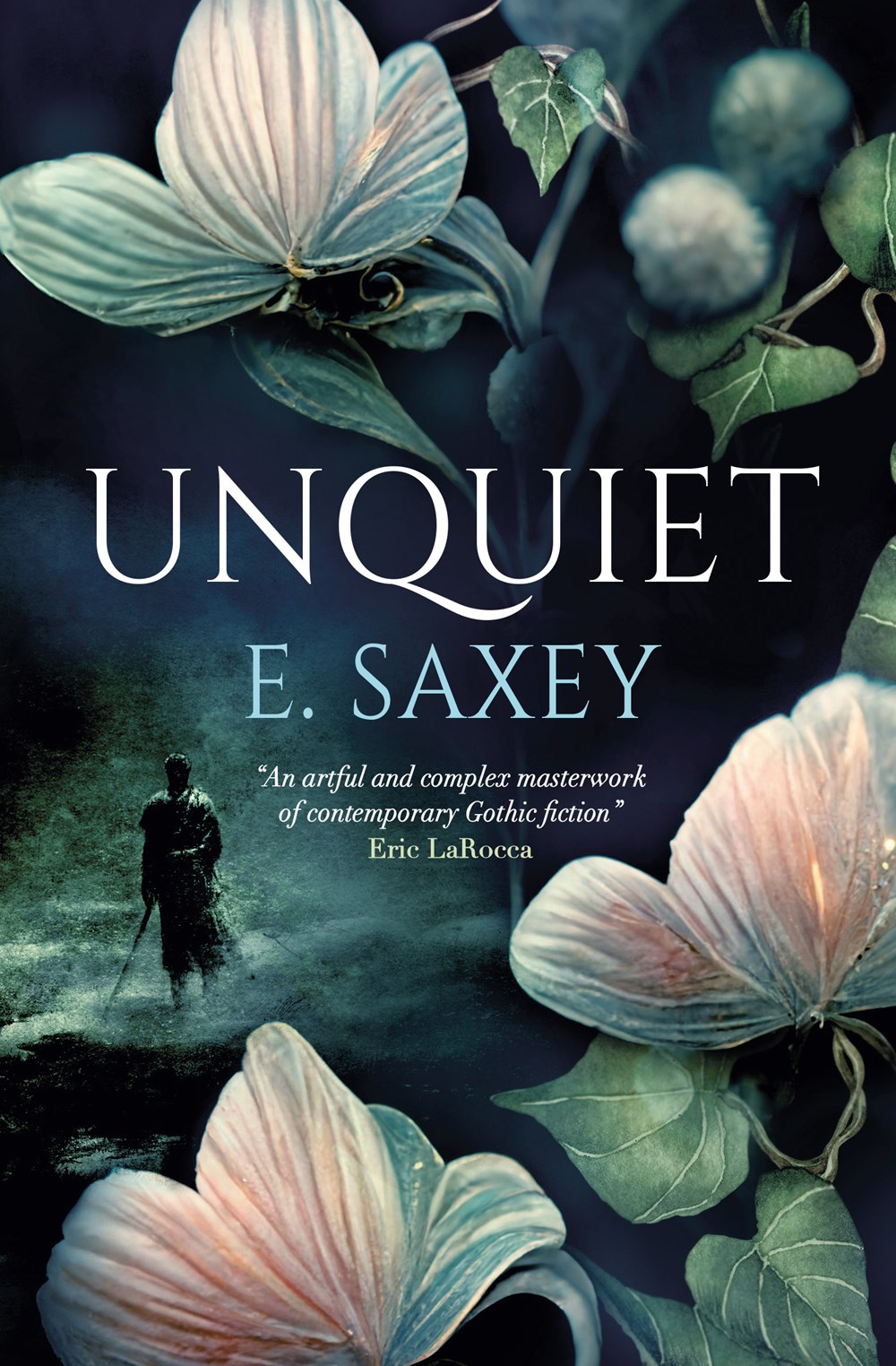 This book isn't out until July, but it's so freaking good I just want to get the hype started!
Well, what a wonderful surprise this novel was. Unquiet is the gorgeous, mysterious debut novel from E. Saxey, and is a gothic delight.
Judith is rattling around in her family's huge house in late nineteenth-century London. Her mother and sister are traveling in Europe, as the whole family mourns the death of Sam, who was betrothed to Judith's sister, and for whom Judith harbored a secret admiration. One evening, Sam reappears, with no memory of the year since he (apparently) died. Sam swears Judith to secrecy regarding his reappearance, while Judith tries to unravel the mystery of Sam's lost year.
I have not been so consumed by a story for a while. I loved slowly realizing what was going on, only to be knocked sideways by a new development. And Judith, oh Judith! I just loved her so much, and her growth throughout the novel is wonderful. Her casual drinking, her artistic ambitions, the way she is intimidated by her maid Lucy. But most of all, her developing relationship with Sam. No spoilers, but I was literally cheering Judith on towards the end of the book.
Saxey's writing is entrancing; they create an incredibly vivid sense of time and place. They never fully reveal what is happening, and encourage the reader to draw their own conclusions. I loved this sense of ongoing uncertainty. I saw similarities between Saxey's writing and the short stories of Daphne du Maurier, which is one of the highest compliments I can give.
Unquiet is a deeply rich story, with memorable characters, and an ending that will stay with me for a long time. It really is quite special, and I've already ordered Saxey's short story collection. 
If you loved Sarah Waters' The Little Stranger, you will adore Unquiet. 
Unquiet is released on July 18th, 2023 from Titan Publishing.
Thank you so much to Titan for the ARC.